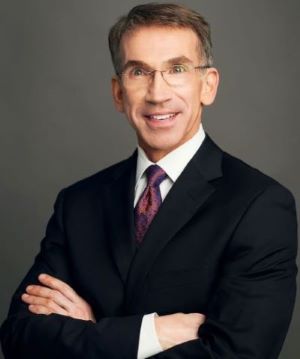 Hello Fellow Bears!
Welcome to the 2023-2024 Academic Year!
Whether you are a new student just beginning your college journey or a returning student continuing your academic pursuits, I extend a warm and enthusiastic welcome to each one of you.
To our new students, congratulations on choosing Bridgewater State University as your home for higher education. We are thrilled to have you join our diverse and vibrant community. As you embark on this exciting chapter of your life, know that you are supported by dedicated faculty, librarians and staff who are committed to your success. Explore the numerous academic programs, co-curricular activities, and resources available to help you thrive during your time here.
To our returning students, welcome back! Your passion for learning and your contributions to the campus community have been an inspiration to all. We are excited to continue our journey together and to witness the growth and achievements you will undoubtedly accomplish this academic year.
At BSU, we take pride in fostering an inclusive and supportive environment that nurtures both intellectual and personal development. As you immerse yourselves in your studies, I encourage you to engage in meaningful experiences, collaborate with your peers, and take advantage of the various opportunities for personal and professional growth.
As we navigate the academic year ahead, we remain committed to your health and well-being. Our campus continues to implement necessary measures to create a healthy environment for everyone.
This Student Handbook includes many of the policies and procedures that guide student life. As a BSU student and member of this community, it is important that you have a thorough understanding of your rights and responsibilities. Please familiarize yourself with the handbook, the resources available to you, as well as the student conduct processes. Whether you are new or returning, you are an integral part of creating a positive and safe environment within our university community.
The Division for Student Life is here to support your achievement of academic and personal goals. We look forward to witnessing the impact you will make during your time at Bridgewater State University and the contributions you will bring to society beyond graduation.
Together, let us make this academic year one of discovery, growth, and accomplishment.
Welcome once again, and let's embark on this journey together!
With BSU Pride and Spirit,
Joseph A. Oravecz, Ph.D. Vice President
Division for Student Life
Bridgewater State University reserves the right to amend, change or update any information, policies, procedures, rules, regulations, and the Code of Conduct. If changes are made to the Student Handbook during the academic year, attempts to notify students will be made via "Student Announcements". New or revised policies and procedures can easily be referred to within the Addenda of the Student Handbook. A copy of this handbook is available in the Division for Student Life central office. If you have any questions, comments, or concerns, please call 508- 531-1276 or stop by the Division for Student Life central office, located in Boyden Hall, Room 106.